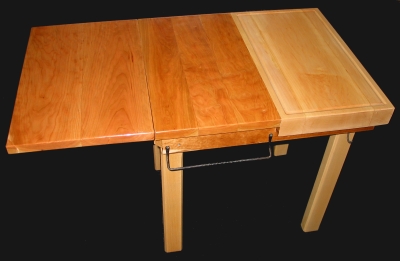 Click for more images
Butcher Table in cherry and maple

A sturdy table with an integrated 15 X 26 inch hard maple butcher block and rich figured cherry tabletop and drop leaf. Designed to provide workspace and a robust cutting surface for a busy kitchen, it features heavy construction, beautiful wood, and hand forged stainless steel ironwork. Forged accessories include a towel ring, an underside pot hanger, utility hooks and multipurpose rack.